If you head out to any Ghanaian store currently, it's likely they are stocking their shelves for the Christmas season.
Made in Ghana fabrics, artworks, skincare products, paintings, jewelry, leather, pottery, food, and beverages are a few of many products one is likely to find in these local shops.
Aside from all the merry-making, Christmas is also a season of exchange of brightly wrapped gifts and when it comes to shopping for these items, one is always caught up in errands, other social engagements or confused about the right gifts to purchase.
Tired of racking your brain trying to figure out what you should buy this year? Well, these made in Ghana products are perfect for anyone on your list.
Ghana Clothing (Kente, Batik, GTP prints, Smock,etc)
If you're looking for exquisite traditional fashion all rolled up in affordability, Ghanaian designers produce such unique creations in mass quantities.
Everywhere you turn to, you are sure to find brightly colored African clothing being worn and for sale. It is sold in fabric shops, alongside provisions, and by street vendors.
Everyone loves to look good this time of year so wrapping up a few lovely clothing items would make excellent gifts for Christmas.
Jewellery
Beads are worn by many people in Ghana. Every shape, size, and color imaginable will be seen around wrists, necks, waists, and ankles. The Ghanaian bead-making process uses bauxite, iron, shell, clay, bone and recycled glass.
If you don't want to go with this jewelry option, you can always go for the gold necklaces, bracelets, earrings and others made by our very own goldsmiths around the country.
Carvings and Masks
From household goods to decorative figurines, many things are created by craftsmen using Ghana's most abundant resource: wood. While the set of products cannot be fully detailed here, these are some of the major items of wood you may find in Ghana.
Leather
Ghana has a distinctive leather tradition, producing many items from this durable and versatile material in a range of colors, textures, and finishes. Leather is crafted into all types of products, including belts, shoes, and bags, as well as cushions, rugs, jewelry boxes and more objects. These products can be found throughout Ghana.
Chocolate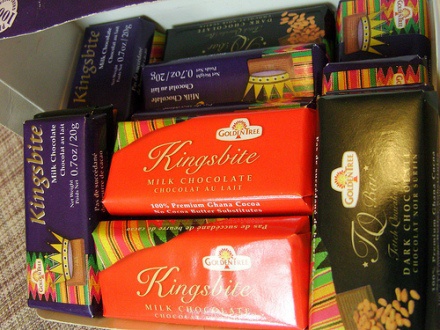 Chocolate may be the best-known snack in Ghana. Although most are shipped from Ghana in its unprocessed form as cocoa, there are the locally produced GoldenTree chocolates by the Cocoa Processing Company. There are also other small chocolate producing companies springing up in the country and trust me, they don't disappoint.
Shea butter, African black soap, etc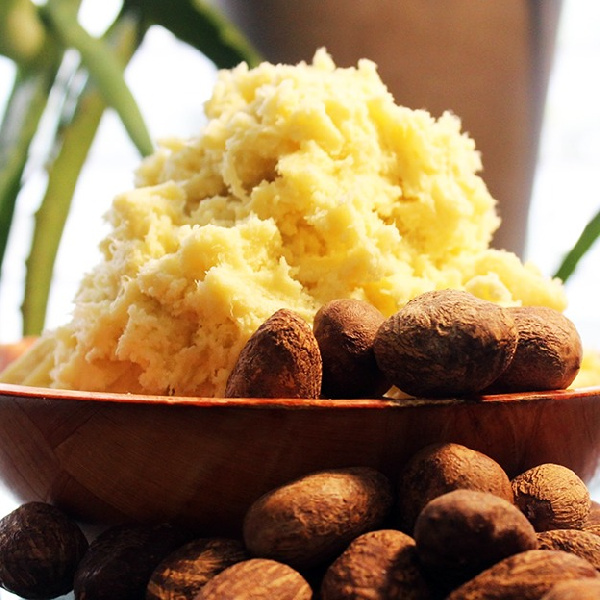 Shea butter is the best moisturizer for dried skin and lips and can be easily and cheaply purchased in every part of the country, especially the northern regions. It is widely used in cosmetics as a moisturizer.
A natural Black Soap is also produced in Ghana using Shea butter and honey. Hand-made in Ghana, and comes in a liquid and a solid form, this soap claims to improve skin tone, moisturize, heal scars stretch marks and so on.
Bamboo furniture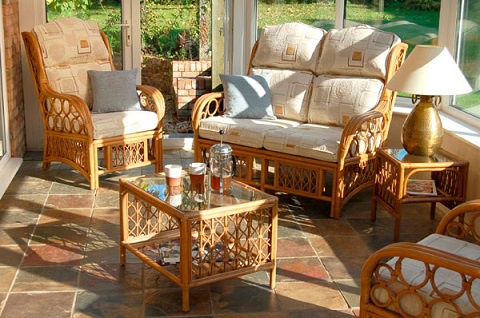 Whether it be tiny baskets, entire rooms of furniture, or anything in between, the weaving industry produces some exceptionally beautiful crafts
Cosmetics (Evita Josep)
The slay is necessary wherever you go this Christmas. From parties to family gatherings, church to concerts, ladies you have to bring it with the smooth, matte complexion, golden glowing highlights, and popping lips.
This Ghanaian-owned make-up brand offers affordable luxury cosmetics for the modern African woman, making it the perfect gift to yourself, mom, sister, girlfriend, wife or co-worker-friend.